165
Bale Hugger

by DewEze
For those who want DewEze's legendary strength and durability in a front end loader bale-handling attachment, there's the DewEze 165. DewEze universal fit bale huggers can be attached to almost all front end loaders and feature DewEze's patented parallel squeeze technology. Whether you've got a skid steer or skid steer-attach front end loader, the DewEze 165's universal brackets can adjust to fit almost any design, and the bale hugger arms securely grasp the sides or ends of your bales.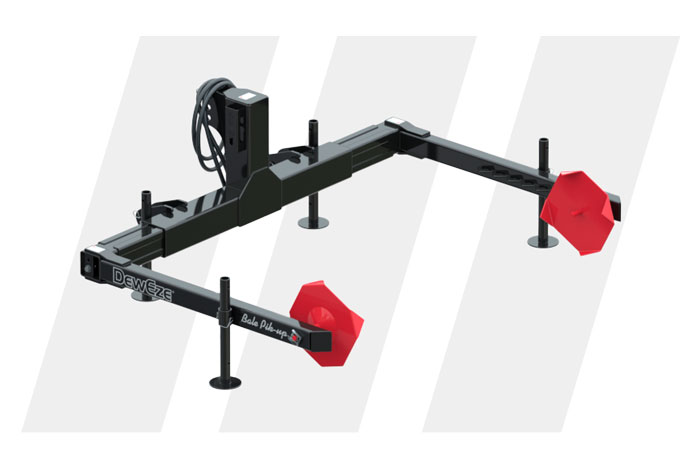 Deweze makes the only parallel squeeze bale hugger on the market, renowned for its strength and durability.

Universal brackets on the DewEze 165 Bale Hugger adjusts to fit almost any front-end loader design.
| Model | 165-I | 165-TL | 165-SS |
| --- | --- | --- | --- |
| Weight | 475 lbs. | 425 lbs. | 480 lbs. |
| Arms Open | 86" | 86" | 86" |
| Arms Closed | 53" | 53" | 53" |
| Arms Closed with Spinners | 45" | 45" | 45" |
| Attachment | 3-point Cat. 2 | Front-end loader Universal brackets | Skid Steer attach |
| Squeeze Cylinder | Standard | Standard | Standard |
| Spinner | Optional | Optional | Optional |
| Warranty | 1 year | 1 year | 1 year |
165 Downloads
Bale Huggers Downloads